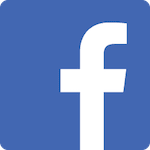 Master Roberts program has been amazing for my girls. I have two very different daughters and they love learning and going to class. One has really grown in the structure of class and it's been amazing to watch our oldest grow and thrive in confidence. We are so thankful we found this program and recommend it to anyone we can.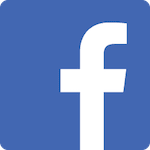 With their attention to detail and their ability to identify the needs, challenges, and strengths of each student, the training at Master Roberts truly is World class! As soon as we stepped foot into Master Roberts for the first time, we knew this was the right place for us. It has been refreshing to see the traditional approach the Master Roberts team takes in their training. We have seen our son flourish under the tutelage of Master Roberts and her team of instructors. Because of this, I decided to start training again, and I couldn't be happier with my decision. We are incredibly happy that we decided to start training at Master Roberts World Class Taekwondo, and we look forward to seeing where this journey takes us.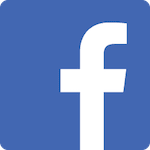 It has been over a year since we (as a family) joined Master Roberts, it has been an amazing journey, I am very close to reach my first goal, and so proud to see my husband and son reach theirs as well, testing for black belts. We got to meet people that share the love for Tae Kwon Do and Master Dominica and Mr. Topliff are amazing instructors, always pushing us to be our best and give it all, if you are an adult and have been thinking on retaking this journey and are still hesitant, I encourage you to try a class and experience the camaraderie and have fun!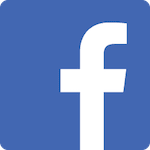 I can't rave enough about this place! My 3 year-old son (Nico) has been attending classes at this brand new location for two months now and he absolutely loves it! Both Master Roberts are fun, encouraging, motivating, very knowledgeable, patient and caring with all of their students. The place is super clean and well maintained, the location is beautiful and comfortable for the parents too! No one in my family has ever taken Takewondo classes before, so enrolling our 3 year-old son here was a big step for us and it was one of the best decisions we could've made. Our little one is showing more focus, discipline and on top of everything, he's having so much fun there! I would hands-down recommend Master Roberts World Class Taekwondo to anyone!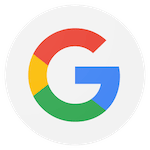 My son has been attending Master Roberts Taekwondo for 9 months and I can't say enough great things about them! They are passionate about taekwondo and pass that enthusiasm to their students with constant encouragement. Master Roberts, in addition to ALL instructors are excellent with the students, offering individual coaching and guidance, a great balance of structure combined with encouragement and respect. It is a professionally run business with the heart of a small family business. We love them!!!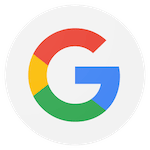 Authentic school. Best value in my opinion for kids after school activities. Meet 2-3 times per week. This consistency keeps them interested and engaged. Others only meet once a week or every other (ie dance, scouts). May be pricey; however, you'll eventually see the value. Easy to make friends for kids. It's great to see the kids train together as they steadily progress. Martial arts is the best way to help your kids to develop. Training and Testing gives a great sense of accomplishment in their early years. However, don't fall for the fake McDojo's black belt factories that plague Oviedo. Too often kids never learn to spar or simply look untrained, only to be handed a black belt after 1 year because you paid the highest fees. You won't have that problem here as the Masters are, as I mentioned, authentic and incredible in their craft. I brought a friend who came from a not so far school. They were amazed how different it was. No annoying noise and blasting music, no anxiety inducing instructor making fun of your kids, no repetitive moves. None of that here. It's easy to see the difference. And if you are asking what martial arts is best for your kid, taekwondo is great. As a karate kid, I never learned the same level of form and balance with my kicks. Some of the best knockouts in MMA are taekwondo kicks. The momentum and power delivered is unbeaten. However, don't let me discourage you from other activities for your kid. Anything and everything is a skill; kids just need to be engaged and develop a genuine curiosity of the craft. You won't get fulfilling experiences meeting once every week for a weekday scrimmage or troop meeting. I believe martial arts is the best foundation for a kid. Get out of the mcDojo life, and that goes with anything. Build confidence, discipline and genuine friendships here.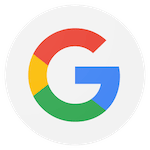 My son has been going there for past 4 months and he loves it. It's hard for him to concentrate and is not such a good listener but Master Roberts and the whole team has been so helpful. He is improving and learning new skills with all the help they provide. He is always excited to go there. We love the whole team at Master Roberts Taekwondo!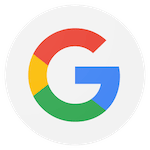 We had been looking for an activity for our 7 year old for quite some time. Team sports never quite panned out for him. We came across the Master Robert's team at the Oviedo Octoberfest last year. He immediately gained interest in the demonstration and wanted to give Taekwondo a try! This experience has been phenomenal for him and the rest of our family. He is so engaged and focused during every class, and it has done tons for his confidence. He has built and sustained some great friendships along the way. The flexibility to pick which days work best each week is really helpful to help balance other commitments. I cannot recommend the Master Robert's team enough. They are all fantastic teachers and work so well with young kids.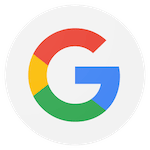 Our daughter has been working with Master Roberts since September. Since then, we have noticed a significant improvement in her confidence and willingness to try new things. She absolutely loves attending taekwondo classes with the stellar crew at Master Roberts Taekwondo. Master Roberts, Mr. Topliffe, and Mr. Campbell were an amazing find, and we are thankful for their kindness and dedication to their students.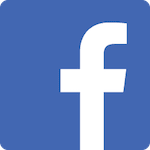 Great instruction and helpful. Highly recommend.